One way lashing - easylash
---
The one way lashing system uses a non-sewn flexible lashing system, making it flexible for use in harbors or places where there is no regular length and can not be tainted. One way lashing straps are suitable for export as they reduce the cost and do not return for reuse.
Spanelas provides high-strength straps, coupled with quality buckles, specially designed for load-limiting applications. This application is tested and proven to drastically reduce the chance of damage to the load, provides secure mooring minimizes costs.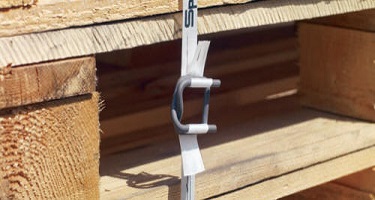 One way lashing
The EasyLashtex strap is woven from high-strength polyethylene fibers and is designed for greater lashing ability during transport.
Manual strap tensioner
Manual strap tensioner ensure the correct pretensioning force, which is an indispensable prerequisite for ensuring the load in accordance...